Home, sweet home
Dear Tim,
You gave me quite the scare with your bout of sickness this week! I'm so glad that I was able to (try to) take care of you and that you're feeling a bit better now!
Dear Brooke & Chris,
I miss you guys. It was so great being able to spend last weekend with you, even if it was hanging around the maternity ward with your gorgeous baby.
Dear Baby Max,
You are even more amazing than I ever could have imagined. Even though you're my only nephew, you're definitely my favorite.
Dear Work,
Thank you, thank you, thank you for not sucking so much this week!
Dear Baby Fever,
You got out of control this week!
Dear Memorial Day Weekend,
Let's Do This! You are what I consider the start of summer and I am so glad you're here. Tim and I are ready to tackle summer 2012 and attempt to make the most of it.
Dear Conor Oberst,
Tim got tickets for us to go see you play at Royce Hall (UCLA) in the fall! It's been too long since I've seen you play live and I'm not ashamed to admit, that your music has long been kind of a lifeline for me.
Dear iPhone,
Did I really FILL you up? You're telling me that I don't have enough space to take another picture. I only have 1500 pictures. Is that too many?
Dear Santa Monica,
Thank you for this past glorious fall, winter, and spring. You're about to get overrun with tourists... not that I can blame them... If I didn't live here, I would flock to you every summer too.
Dear Blog Friends,
Thank you so much for all your kind words about
Max
and your honesty, candor, and for sharing your stories about your
sex education
.
Dear Tim,
Life's been a little hard the past few months. I'm proud of us for still supporting each other through all of it. I honestly don't know what I would do without you. You are my everything. Let's go see The Avengers this weekend before you get to see it for free at work, and let's get some gooooood sleep. We need it. Oh yeah, and Bub? I love you.
Forever and A Day.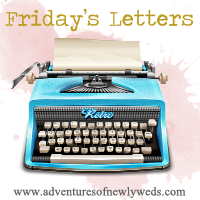 Please tell me that someone else has more iPhone pictures than I do.
Actual Count? 1,503.